HoopsTube's Player Spotlight: Kevin Durant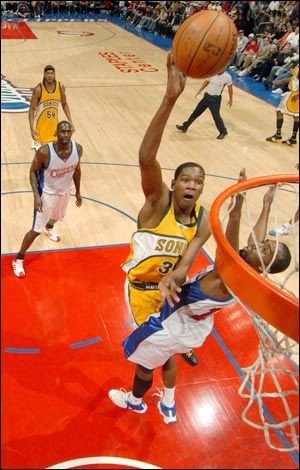 The weight and strength will come. The talent and intuition are already there. So what is the biggest modification Kevin Durant is undergoing in his rookie year?
In one year he has leapt from being a freshman at Texas to becoming one of those rare pros who is .....
Read More
Credit to SI.com: Ian Thomsen
Labels: Kevin Durant, NBA, spotlight