HoopsTube's UnderDogs of the night
New York Knicks
Nowadays Knicks seems to be the underdog for every game, regardless of playing at Home or Away. But beating a 20-win club is quite a shocker especially against ;span style="font-weight:bold;">Wizards, a team on a three-win streak and coming off a victory from the Celtics.
LA Clippers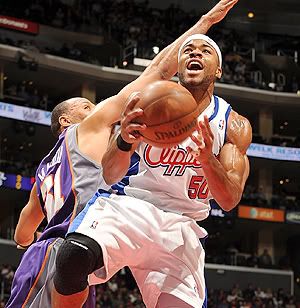 Click here
They aren't exactly playing badly but they seem to be lacking a bit in every department. However, they managed to churn out this 'W' over the
Phoenix Suns
. But i don't think Suns would be too badly affected by this loss. It is just of those days.
Notes: Both teams managed to collect their 11th win today.
Labels: LA Clippers, NBA, New York Knicks, UnderDog